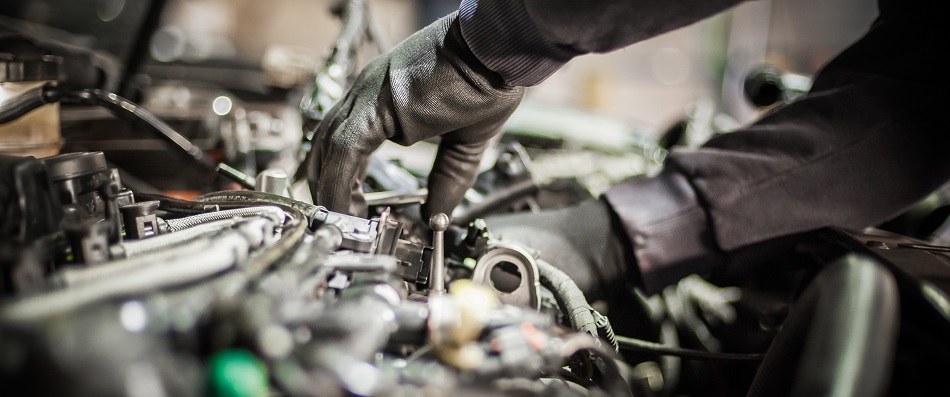 Power steering is designed to make it easy to turn your steering wheel. This system makes it much easier to turn the steering wheel, especially while maneuvering in low-speeds. Instances like pulling into a parking spot, making a sharp turn, and more is a lot easier because of power steering. Introduced back in 1951 with the Chrysler Imperial, most modern cars, trucks, and SUVs use power steering systems. Steering new vehicles today are much more effortless compared to older models that don't power steering.
There are three types of power steering. These systems are used to make steering much easier for you. Even though these systems are designed to be extremely reliable and handle regular wear and tear, they may need to get serviced. When that time comes, come to EK Import Auto Service Ltd in Winnipeg for all things power steering repair. Here is a comprehensive list of the different types of power steering:
Hydraulic power steering: This system uses a hydraulic fluid that is pressurized by the hydraulic pump. This makes it easy to steer your vehicle around. If you notice any leaks, and any difficulty steering, give us a call at 204-663-8886 to book an appointment at EK Import Auto Service Ltd in Winnipeg.

Electric power steering: Most newer vehicles use an electric power steering system (EPS). This system relies on an electric motor that is connected to the vehicle's electrical system to assist the driver with steering. Sensors calculate the torque and input of the steering wheel from the driver to determine how much assistance is needed. This system is popular with vehicles who have some driver assistance features such as lane keep assist and other variations of autonomous driving.

Electrohydraulic steering: This power steering system uses a combination of hydraulic and electric power steering. The hydraulic pressure is created from an electric motor. This system reduces the energy required from the engine to steer.
Whether you drive a Volkswagen, Audi, Mercedes-Benz, BMW, and any other make, we at EK Import Auto Service Ltd in Winnipeg can take a close look at the steering system in your vehicle. Our technicians are very knowledgeable in all things power steering system service for all makes and models.
Your Expert shop for Power Steering Repair
The power steering system in your vehicle is designed to make it easy for you to steer your vehicle. The steering system is extremely important for handling and maneuvering your vehicle throughout the streets of Winnipeg, Manitoba, Hacienda, Manitoba, Navin, Manitoba, North Transcona, Manitoba and beyond. If you are in the R2G3T2 area or nearby, that shop is EK Import Auto Service Ltd. We specialize in automotive repair and preventative maintenance, and can also perform routine services on your vehicle, such as regular maintenance, and tune-ups. Reasons You Should Do Business With Us:
Transparency
Honesty
Integrity
We are Experts
Years of Experience
To schedule an appointment with EK Import Auto Service Ltd in Winnipeg, give us a call at 204-663-8886 or schedule an appointment online. EK Import Auto Service Ltd - Your Service and Repair Experts!.