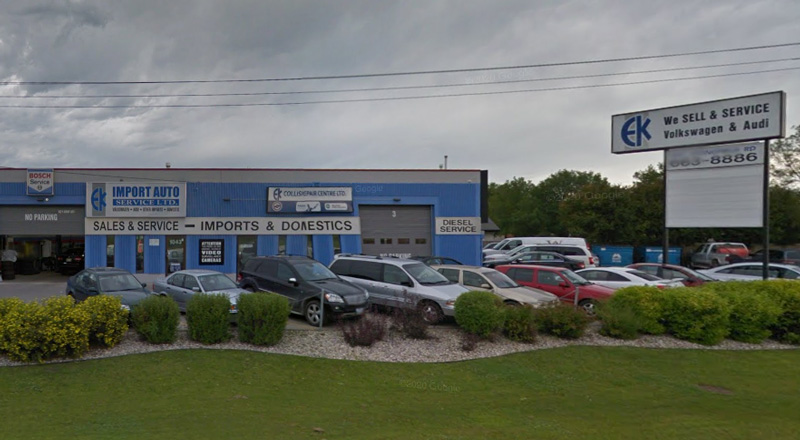 Navin is a locality and province of Manitoba. The province was established as a stop along the Canadian Northern Railway's mainline which was constructed between 1898 and 1902. Although Navin offered a bustling community, the locality's proximity to Transcona and Winnipeg gave way to it. However, Navin has recently been resurrected as a community.
Your Reliable Local Auto Repair Shop
Navin residents depend on their cars to get around, and when the time comes to get their cars repaired, they come to EK Import Auto Service Ltd in Winnipeg. We are located at 1043 Springfield Road. To get to EK Import Auto Service Ltd from Navin, head northwest on Symington Road toward Plessis Road. Turn left onto Plessis Road, then turn right at the first cross street onto Dawson Road S. Turn left onto Royal Mint Drive, then turn right onto E Mint Place. Turn right onto Provincial Trunk Highway 59 N/Route 20 N, then turn left onto Springfield Road. Our shop will be on the right.
Our team are experts in all things auto repair. Here are some reasons you can choose us:
We have professional affiliations with BBB and the Automotive Trade Association, Manitoba.
We are ICAR-Certified and MPIC Autopac Accredited.
We offer a 3-year/36,000-km warranty on most of our services and repairs.
Our technicians are ASE Certified.
If you are a Navin resident, don't hesitate to bring your car to EK Import Auto Service Ltd in Winnipeg today! You can give us a call at 204-663-8886 to schedule an appointment or make one online.