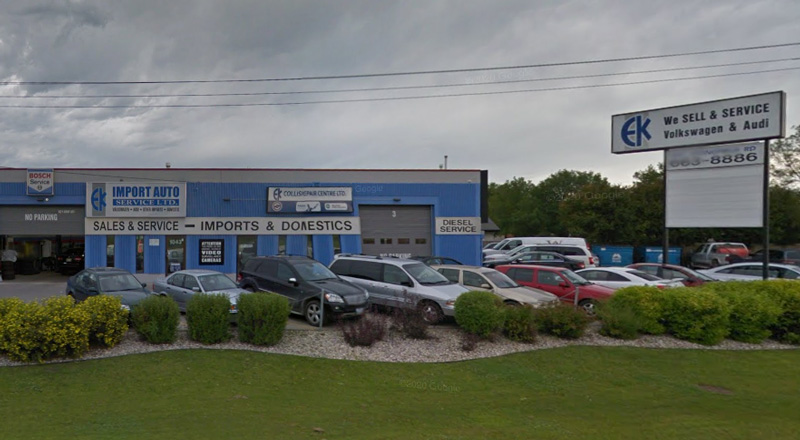 Hacienda is a locality located in Manitoba. Some neighborhoods that are close to Hacienda are River West Park, Stonewall, Stony Mountain, Saint Adolphe, Beaudry, Oak Bluff, Roblin Park, Marlton, Varsity View, and Assiniboine Landing.
Trusted Auto Repair Shop in Winnipeg
Most Hacienda residents rely on their cars to get to school, work, and a multitude of other places. When their cars need maintenance or repairs, they come to EK Import Auto Service Ltd in Winnipeg. To get to EK Import Auto Service Ltd from Hacienda, head southeast on Roblin Boulevard/Provincial Road 241 toward Talilieu Road. Merge onto Trans Canada Highway/MB-100, then continue onto MB-101. Continue straight onto MB-101 E, then take exit 76. Merge onto Provincial Trunk Highway 59 S/MB-59 S/Route 20 S, then turn right onto Springfield Road. Our shop will be on the right at 1043 Springfield Road.
Our technicians have decades of combined experience and are experts in all things auto repair. Here are some reasons why you should choose EK Import Auto Service Ltd in Winnipeg:
We have professional affiliations with BBB and the Automotive Trade Association, Manitoba.
We are ICAR-Certified and MPIC Autopac Accredited.
We offer a 3-year/36,000-km warranty on most of our services and repairs.
Our technicians are ASE Certified.
If you are a Hacienda resident, don't hesitate to schedule an appointment with EK Import Auto Service Ltd in Winnipeg today. You can do so online or give us a call at 204-663-8886.